Your lazy blogger is back online,
Once again a year has come to its end, a year full of good things and also some sad things. Nothing for you readers to worry about.
Tomorrow morning I'll be heading north, driving to Ikaalinen to spend Christmas there with my inlaws, Leena has been there already for a few days helping out in the preparations for Christmas. We're staying only for the rest of the week, because next week is all work again for both of us.
Here is our Christmascard for all of you.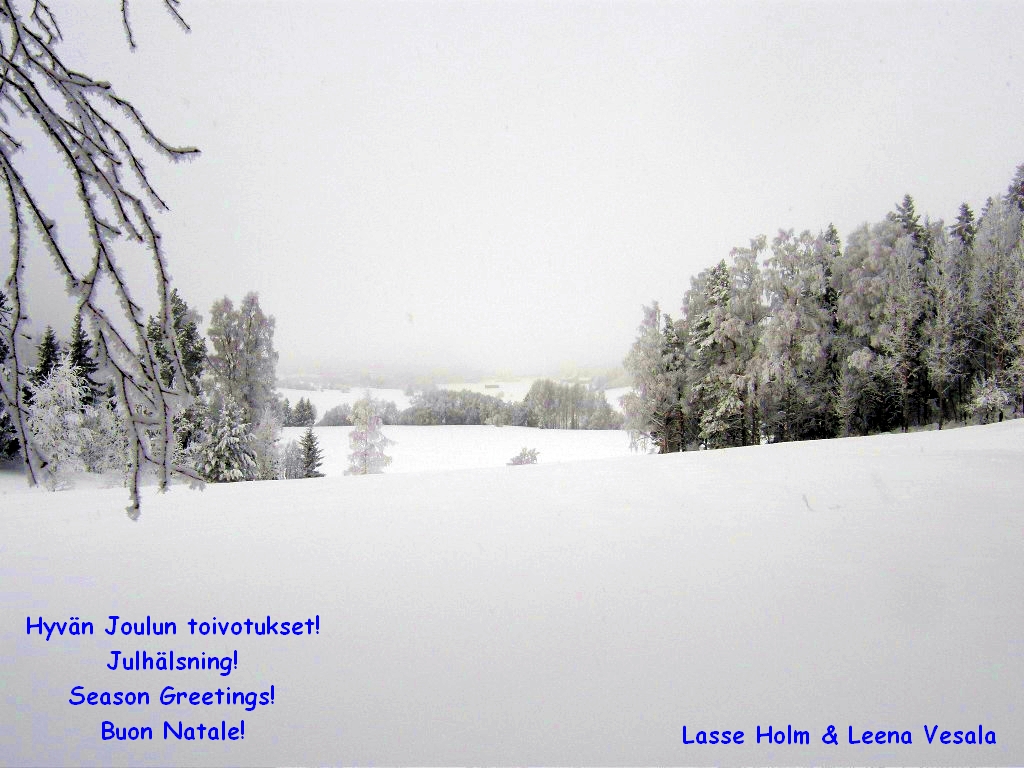 Your Lazy blogger