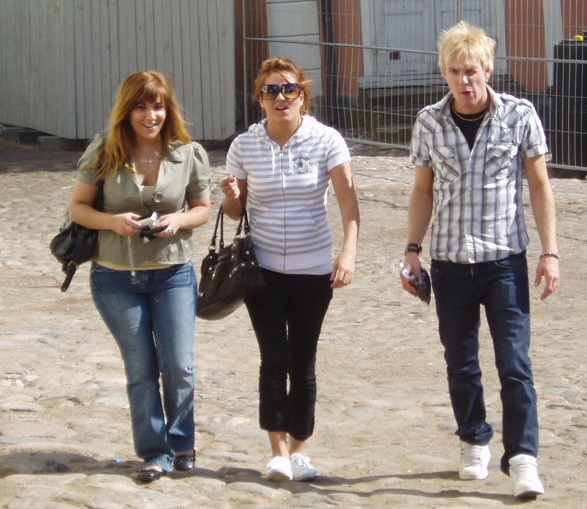 Today my sisters family from Sweden visited Velhola. We've last meet in Stockholm Sweden last september at my brothers wedding.
I took the whole family to visit the house of our ancestors in Porvoo, the house is now a days a museum telling the story how the Holm merchandant family lived in the 17'th century.
I could tell from what my sis told me that she would have picked a few or more furniture pieces with her if she would have could! I also believe that my nieces in the picture got a whole new picture of their ancestral heritage line.
After the museum visit I took my guests to an resturant in the Old Porvoo for a late lunch before we headed to Velhola for good finnish coffe and ice-cream with a glas of good Italian wine from the Puglian area.
My sis family continued to drive up to ostrobothnia to visit my younger brother, and be present when my brothers son Linus gets his graduation papers from school on friday 30.05.2008.
On saturday most of the main branch of the Holms will meet up to celebrate the event.
In the picture there is from left, Nicole, Michelle and Michelles boyfriend Kristian.